Meet Sandy
As Project Coordinator responsible for the management of the new construction division of HGH Construction, LLC, Sandy Headrick brings an impressive amount of experience to his position. Having worked in both residential and commercial construction during his career Sandy brings a unique working knowledge and perspective of the construction process to the HGH team.
---
About Sandy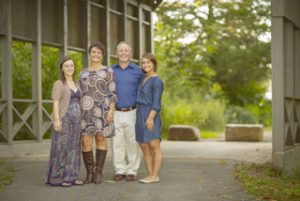 Sandy is a lifelong resident of the area, graduating from both Ringgold (GA) High School ('83) and later receiving a bachelor's degree from The University of Tennessee at Chattanooga ('87). Sandy's career began in North Georgia working for his Father's company building racing engines until 1992 when, after his father's retirement, he started his own construction company.
During that time, Sandy received the Homebuilder of the Year Award on four separate occasions and served as President/Vice-President of the Northwest Georgia Homebuilders Association for five consecutive terms. Additionally, Sandy takes great pride in being the very first homebuilder in the Chattanooga area to build the St. Jude Dream Home, and later served as Chairman for other St. Jude Dream Homes built in our area.
Sandy has been happily married to his wife, Lisa, since 1987 and together they have two beautiful daughters, Allison (20) and Madison (16). Sandy and his family reside in Ringgold, Georgia where he is an avid outdoorsman and enjoys following his Georgia Bulldogs throughout the year – but especially during football season.